Our Purpose
The purpose of Revivalism Ministries is to help the Church of the Nazarene be an effective evangelistic agency for the cause of Christ. Nazarene Evangelists are God-called men and women who promote the saving grace of Jesus Christ as their life-calling through revivalism.
Revivalism Ministries maintains records on all evangelists in the Church of the Nazarene, including home address, telephone numbers, fax, e-mail, websites, total years of service in evangelism, home district, slate schedules, and other profile information.
We believe the Revival Meeting is an essential part of the ministry of the church. It is a moment when things happen that happen in no other place or way.
We evangelists are eager to come alongside of every partner in a helpful, life-changing ministry of evangelism and discipleship. Call us! Use us! We want to be on your team! With God, the fields are ripe, white unto harvest - the sky is the limit!
Some Useful Terms
Itinerant Evangelist -- An evangelist is an elder or licensed minister in the Church of the Nazarene whose primary emphasis is to promote revivals and spread the gospel of Jesus Christ everywhere.
 
Song Evangelist -- A song evangelist is a member of the Church of the Nazarene whose intention is to devote the major portion of his or her time to the ministry of evangelism through music.
Revivalism Downloadable Resources
Below are downloadable resources for evangelists and those interested in learning more about Nazarene Revivalism. These are in PDF format, which requires Adobe Reader to view. You can get the newest version of Adobe Reader here.
 The Benefits of Revival
 Written by Tenured Evangelist Rev. Norman Moore, this is a list of potential benefits of revival.
Committee on the Interests
Statement of structure on the Committee of the Interests of the God-Called Evangelist, from the 2005-2009 Manual.
Covenant of Responsibility
Read the Covenant to which all Tenured evangelists are held.
Evangelist's Criteria of the God-Called Evangelist Tenured Status
Evangelists who make evangelism a full-time endeavor.
Evangelist Websites
A list of websites for Nazarene evangelists in the USA and Canada.
Evangelists' Perspective Magazine
The official magazine of Nazarene Revivalism. Read past issues and subscribe for free!
How to Become an Evangelist
Step-by-step instructions on how to register as a Nazarene Evangelist, and how to obtain the proper accreditation.
Revivalism Handbook
From the 2005 General Assembly, this handbook gives guidelines for Revivalism Ministries.
Revival Preparation
Planning a revival for your church? Are you an evangelist who needs preparation steps for your next speaking engagement? Either way, here are some great tips to prepare yourself and your congregation.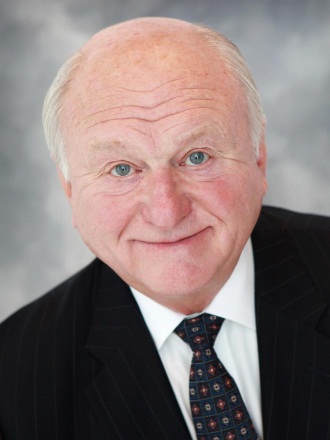 Dr. Gary Bond
In October of 2009 The Board of General Superintendents appointed Dr. Bond to be Revivalism Coordinator for the general church. Dr. Bond received his training at Purdue University and Olivet Nazarene University. In 2015 Olivet Nazarene University awarded him an honorary Doctor of Divinity degree. Dr. Bond has been an itinerant evangelist and song evangelist since 1969. He continues to conduct revival meetings and camp meetings in addition to his responsibilities to Revivalism Ministries and the general church.