Meet our Haitian Ministries Strategic Readiness Team (SRT)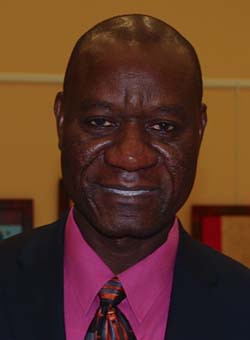 The Haitian Strategic Readiness Team, led by facilitator Dr. Pascal Permis, meets annually to pray, plan and strategize for their perspective ethnic group in the USA/Canada.  The team is comprised of Haitian pastors that have been approved by their District Superintendent and the Multicultural Ministries Director. Click here to contact the team facilitator.
Check here for upcoming events
Mission & Strategic Plan of Action
Haitian Ministries: "exists to support districts, pastors, local churches, and leaders in the task of making Christlike disciples among Haitian groups in the U.S. and Canada."
It also endeavors to: Encourage the development of strategy, initiative, and resources to reach the USA/Canada mission field through the visionary leadership of an Haitian Mission Director and Strategy Committee
Facilitate the creation of resources for pastors, local congregations, and for ministerial preparation through the strategy committee;
Utilize as strategy committee members, church leaders who are committed to establishing the Kingdom of God in the hearts of Haitian people in their communities. Here's our strategic plan of action:
We will work and strategize to open 50 new churches in the USA and Canada by the year 2020.
We will encourage the facilitators, coordinators and leaders to make our presence felt in our districts and in our churches for the cause of the mission.
We will encourage the opening of compassionate ministry centers in our churches throughout the USA and Canada.
We will work to develop and make literature resources available to the Haitian Churches in the USA/Canada.
We will work at putting in place Intentional Leadership Development--Recognize, develop, train, and release passionate leaders.
We will continue to hold our Haitian annual conference in July unless otherwise decided by the Haitian Strategic Committee.
We will encourage districts to work toward the creation of a French track for ministerial preparation using the 24 modules for ordination. There are four modules in French at the Clergy Development Education web page.
HAITIAN MINISTRIES 2020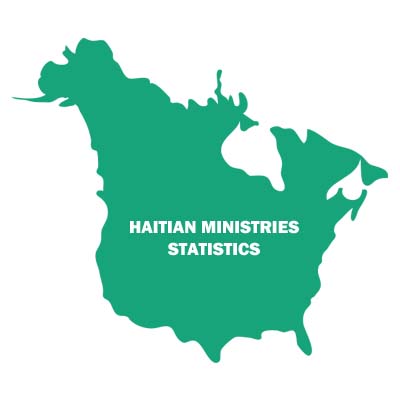 Includes: French and Haitian 
109 Congregations
16,329 Total Members 
10,196 Average Worship Attendance
Resources
Haitian National Convention 2018 Photo Album
Haitian Nazarene Ministry Resources