Meet our Black Ministries Strategic Readiness Team (SRT)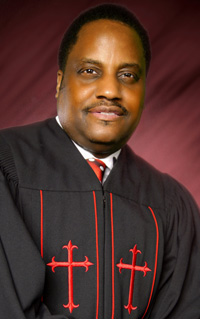 The Black Strategic Readiness Team, led by facilitator Dr. Charles Tillman, meets annually to pray, plan and strategize for their perspective ethnic group in the USA/Canada.  The team is comprised of Black pastors that have been approved by their District Superintendent and the Multicultural Ministries Director. Click here to contact the team facilitator. 
The Black Ministries Strategic Readiness Team shall help districts and local congregations in the following manner:
To provide a voice for African-American and Black members of the Church of the Nazarene.
To strengthen Black churches in the Church of the Nazarene.
To identify potential target areas where new congregations could be started.
To train and nurture leaders of our churches for gospel-inspired service to the Black community.
To provide support for institutions that strengthen our community.
To provide relevant ministry for our youth and young adults.
To empower laity for present-day ministry.
To create denominational and district partnerships for service and evangelism.
To be active advocates for racial justice at home and abroad.
To provide spiritual nurture for our members. To enhance clergy-lay ministry partnerships.
Mission & Strategic Plan of Action
Black Ministries exists to support districts, pastors, local churches, and leaders in the task of making Christlike disciples among Black groups in the U.S. and Canada. 
The mission statement for Black Nazarene Ministries is to help the Church of the Nazarene develop strategies for reaching black communities through the starting of new churches and the implementation of inclusive discipleship and culturally-specific leadership training programs. We articulate this mission through what we call Project H.O.P.E., or Helping Our People Evangelize. Members of the Black Mission Team help to create a focus group that is advisory in its capacity, visionary in its strategy, reconciliatory in its mission, and prophetic in its message. Here's our strategic plan of action:
Identify, develop, and recommend at least 25 emerging Black leaders in leadership positions on the Local, District, and General levels.
Declare the first Wednesday of each month for prayer and fasting for Nazarene Black Ministries, the BSRT, and the Black Ministries Facilitator 
Establish a partnership between Nazarene higher education and church placement through internships 
Start 20 new churches in four years 
Continue the National Black Nazarene Conference to encourage, support and equip our churches, leaders, and laypeople. Additionally, host the 2nd annual Black Pastors and Leaders Conference in 2019. 
Establish strong communication with the offices of Pensions and Benefits and Clergy Development to adequately inform Black pastors of helps and benefits.
 Black Ministries 2009—2019