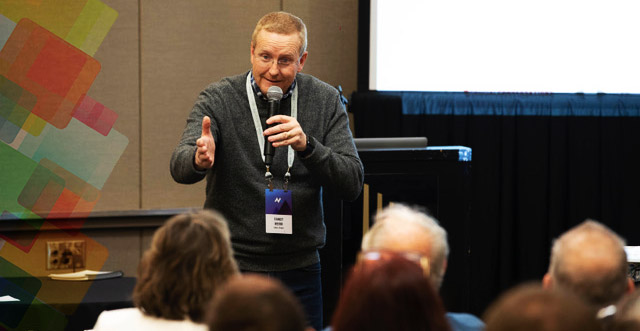 The RAND Project is an 18-month program designed to ignite a Vibrant Church Renewal movement in the life of our churches.
If you are desiring vibrant church renewal, this is a low cost tool that will move your church culture from bad to good, and from good to great. Join the more than 40 districts that are using the RAND Project to develop Mission Effectiveness.
Invest 18 months with a RAND cohort to learn and implement proven practices with your leadership team and change the trajectory of your local church. Contact your District Superintendent to join a RAND cohort.
RAND's 10 Essentials for Mission Effectiveness 
Self-Leadership
Leadership Delegation and Development
Conflict Resolution and the Power of Unity
Evangelism
Leading Complex Change
Process for Discipleship
Establishing a Missional Framework
Developing Transformative Worship Experiences
Assessment of Present Realities  
Spiritual Principles
See what people are saying about the RAND Project:
"I am grateful for the opportunity to have RAND as a resource to share with my district. It is providing tools for pastors they can share with their churches that call them to examine the status quo and look to a new day." DS Dr. Virgil Askren, South Arkansas
"Through RAND…we now have a vision and purpose and have begun to develop outreach ministries." Pastor Wally Beckman, Waldron, Arkansas
"The scope of this project is comprehensive and its insights elevated my perspective." Pastor Bruce McCrite, Springfield, Missouri
"RAND has been helpful in getting our leadership to think through our ministry and to begin to discuss what could be done differently. The monthly meetings have also helped us build a more united team." Pastor Matt Huff, Portland, Oregon
"Everyone knows that vocational ministry has changed, but no one seems to know how to deal with it. The RAND Project gives a new set of tools for a new paradigm of ministry for those of us who feel stuck." Pastor Dale Butler, Pompano Beach, Florida
---
FAQs
How do I get started? 
Call your DS and ask if there are any new RAND cohorts being planned. If your DS has no RAND cohorts planned, contact Stan Reeder at RAND@nazarene.org to get connected with a new group.
What happens when I commit to this process?
The RAND Pastoral Cohort lasts 18 months and involves work with your own local church.
How long does it take to begin once I commit?
If you join a Cohort on your own district, the length of time before you start depends upon when a new Cohort is scheduled to form. If there are no new Cohorts starting on your district, typically you can start with a new Cohort within a few months. 
What is the cost?
The only cost is the purchase of 6 books over the 18 month period. Each person from your Local Church RAND cohort will have this cost as well.  
Can I count this for Lifelong Learning Credits?
Yes; you can receive 36 hours for the 18 month cohort and fulfills your Lifelong Learning requirements. 
How do I join a RAND cohort?
Contact your district superintendent or email RAND@nazarene.org.
I have my cohort information. Where do I go to login?