Meet our Haitian Ministries Strategic Readiness Team (SRT)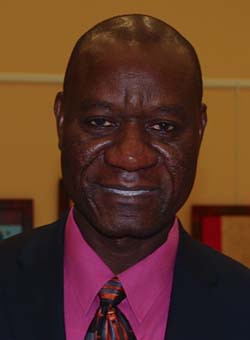 The Haitian Strategic Readiness Team, led by facilitator Dr. Pascal Permis, meets annually to pray, plan and strategize for their perspective ethnic group in the USA/Canada.  The team is comprised of Haitian pastors that have been approved by their District Superintendent and the Multicultural Ministries Director. Click here to contact the team facilitator.
Check here for upcoming events
Mission & Strategic Plan of Action
Haitian Ministries: "exists to support districts, pastors, local churches, and leaders in the task of making Christlike disciples among Haitian groups in the U.S. and Canada."
It also endeavors to: Encourage the development of strategy, initiative, and resources to reach the USA/Canada mission field through the visionary leadership of an Haitian Mission Director and Strategy Committee
Facilitate the creation of resources for pastors, local congregations, and for ministerial preparation through the strategy committee;
Utilize as strategy committee members, church leaders who are committed to establishing the Kingdom of God in the hearts of Haitian people in their communities. Here's our strategic plan of action:
We will work and strategize to open 50 new churches in the USA and Canada by the year 2020.
We will encourage the facilitators, coordinators and leaders to make our presence felt in our districts and in our churches for the cause of the mission.
We will encourage the opening of compassionate ministry centers in our churches throughout the USA and Canada.
We will work to develop and make literature resources available to the Haitian Churches in the USA/Canada.
We will work at putting in place Intentional Leadership Development--Recognize, develop, train, and release passionate leaders.
We will continue to hold our Haitian annual conference in July unless otherwise decided by the Haitian Strategic Committee.
We will encourage districts to work toward the creation of a French track for ministerial preparation using the 24 modules for ordination. There are four modules in French at the Clergy Development Education web page.
HAITIAN MINISTRIES 2020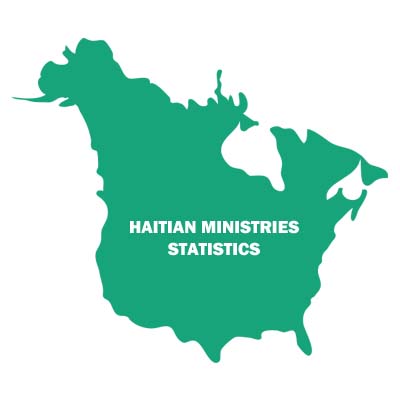 Includes: French and Haitian 
109 Congregations
16,329 Total Members 
10,196 Average Worship Attendance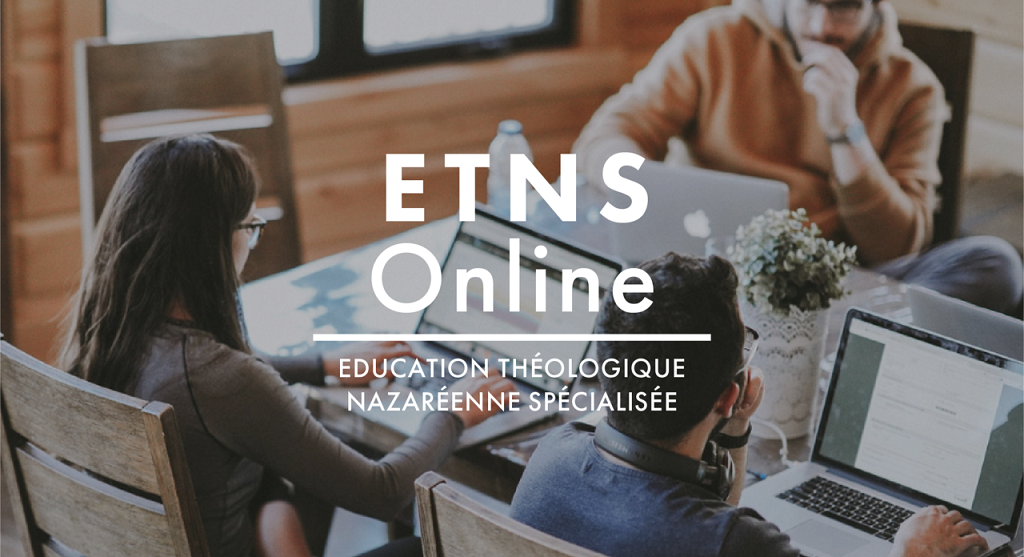 Les responsables de l'Éducation Théologique Nazaréenne Spécialisée (ETNS) en ligne vous saluent au nom précieux de notre Seigneur Jésus-Christ!

Félicitations à tous les étudiants qui ont terminé avec succès le premier trimestre de 2022 et qui sont déterminés à poursuivre leur préparation ministérielle pour mieux servir le Seigneur de l'Église!

Toute personne souhaitant étudier au deuxième trimestre doit s'inscrire à events.bizzabo.com/392539

Les cours qui seront offerts au cours du trimestre II-2022 sont:

26 avril au 17 juin
- Théologie biblique II
- Homilétique

Si vous êtes nouveau, vous devez vous inscrire en tant que nouvel étudiant. Si vous avez déjà étudié au cours des trimestres précédents, vous devez vous inscrire en tant qu'étudiant de réintégration.

Si vous êtes un nouvel étudiant, nous soulignons que vous devez vous inscrire au cours d'orientation sur la plateforme et à un seul des deux cours qui seront offerts au cours du quatrième trimestre. Votre paiement total sera de 110 $ US (30 $ pour l'orientation sur la plateforme - deux semaines - et 80 $ pour le cours) - sept semaines, avec un examen final qui devra être soumis à la fin de la 8ème semaine. Si vous êtes un étudiant réintégré, vous pourrez vous inscrire à un ou aux deux des cours qui seront offerts (80 $ ou 160 $ US).

La date limite d'inscription pour les nouveaux étudiants est le 11 avril 2022.

La date limite d'inscription pour les étudiants déjà inscrits (réinscription) est le 25 avril 2022. Dans le tableau à la fin de cette lettre, vous pouvez voir quand les cours commenceront.

Important: ne quittez pas le processus d'inscription tant que vous n'avez pas rempli toutes les informations requises sur le formulaire d'inscription, incluant votre paiement. Sinon, vous devrez recommencer.

Le site d'inscription est: events.bizzabo.com/392539

Tous les nouveaux étudiants doivent demander la recommandation de leur pasteur ou superviseur (leur surintendant ou coordonateur de district) et l'envoyer par courrier électronique à zaniexrd@aol.com en pièce jointe.

N'hésitez pas à nous écrire si vous avez besoin de plus d'informations. Nous vous répondrons avec plaisir.

Nous prions pour tous les dirigeants, étudiants et futurs étudiants ministériels de la région États-Unis-Canada.
Nous vous saluons fraternellement,
Dr. Roberto Hodgson, Directeur
Dr. Pascal Permis, Coordonateur
Rév. Joelle Constant, Doyenne académique
Dr. Mario Zani, Inscription (ETNS En Ligne)

Resources
Haitian National Convention 2018 Photo Album
Haitian Nazarene Ministry Resources